Just in at AccessoryGeeks.com, we have brought in the new
REDShield Lazy Stand
. Why is it called the "Lazy Stand", you may ask. Well, it makes lets you become lazy. The bottom clamp of the REDShield Lazy Stand lets you clamp onto anything that is, well, clamp-able. It could be your bed frame, desk, kitchen counter, restroom sink or whatever you believe will be a good mounting spot for your Lazy Stand. The stem of the REDShield Lazy Stand is very flexible so you can twirl it, swirl it, and adjust it to however you like. You can be quite creative with how you can adjust it!The phone clamp can
fit all phone sizes
and also, believe me or not, some tablets as well! However, it can only fit tablets sizes as big as the Samsung Galaxy Tab 3.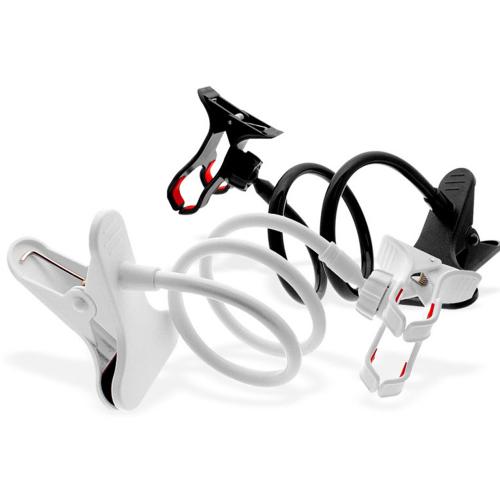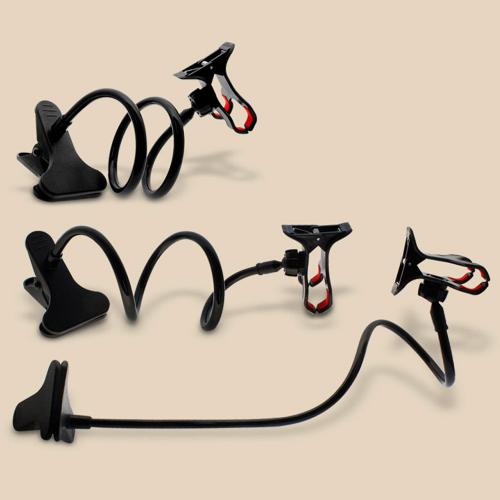 The REDShield Lazy Stand is a very convenient phone accessory to have in the house so be sure to get one for yourself, a family member, or a friend and be lazy together!
YouTube: REDShield Lazy Stand Video Review
Don't forget, YOU got it from a Geek!