When people hear the word 
virtual reality
, many will associate the term with 3D games and virtual simulators. Being the early forms of virtual reality, the
#Virtual Reality Cardboard
and the Oculus Rift device features many forms of virtual reality entertainment such as fighting zombies, riding on roller coasters, and running away from T-rexes. Now, what if I told you that there are other uses of virtual reality…such as traveling the world. And I don't mean the virtual reality world where you run into unicorns and witness flying castles…I'm talking about the REAL world, where you can walk through the narrow streets of Brasil, look up at the Eiffel Tower, or visit the Great Wall of China!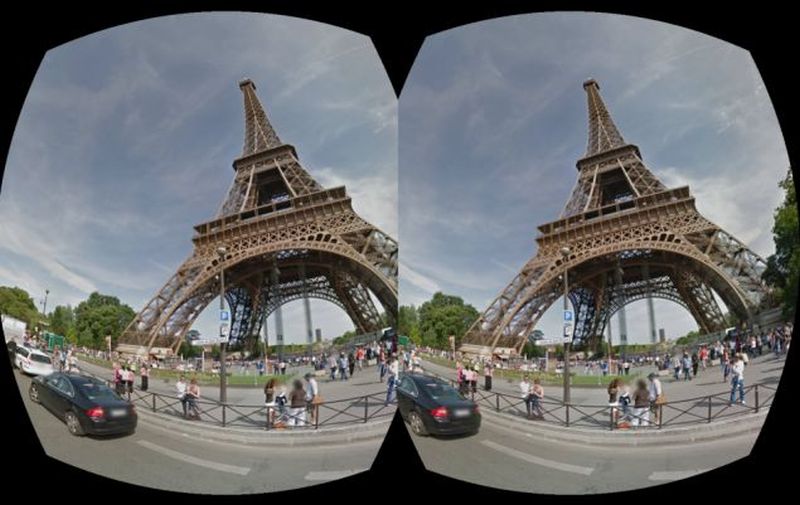 ALSO SEE: 
Is This the Start of a Virtual Reality Era?
By using Google Street View in conjunction with a
Virtual Reality Cardboard
or a Oculus Rift device, you can visit world famous landmarks and also look around them. And unlike looking at these landmarks through your computer monitor, the Virtual Reality Cardboard offers a 3D effect and uses your smartphone's camera to synchronize the movements of your head to what you actually want to see. So if you are strolling around in the busy streets of Shanghai and want to look up at the beautiful skyscrapers, well, all you do is look up. Of course, you won't be getting any sensual or environmental effects as if you were actually there yourself. Just imagine it as if time around you has frozen and you're walking down a cold street in Vancouver, but instead of feeling cold, you're all warm and comfy in your own room. Amazing, isn't it? If you own a
Virtual Reality Cardboard
or a Oculus Rift, make a list because you're going to be "visiting" a lot of places!